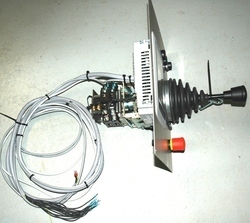 Our product range has grown considerably during the long period of our business history. Farther below we will show you an overview of our developments and productions.
In case you do not find your field of operation or your desired application, please, do not hesitate to contact us. We also do engineering and development on fields, which are still new to us. And we are sure that, due to our general development history, we will be in a position to be the best partner for the development, engineering, production and/or testing of your application demand.
We are looking forward to your inquiry.
The team of IEN