… for a slip plant in a ship's dry dock
Cable cross sections and cable technology have been advanced. What you see here is the original state.
Keyboard – about 20 years old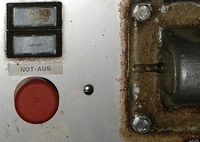 We exchanged the separate switches susceptible to repair for a modern operation display.
The new design – the modern panel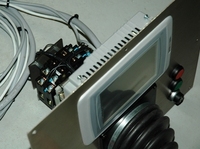 A modern display replaces the separate buttons. All controls can now be operated by touching the screen. A large lever slowly converts the power.
The modern cables
Cable and connections – weatherproof and robust.
Details of innovation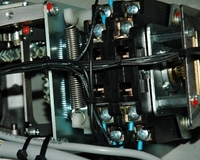 Special processes need special attention. We can give you exact advice concerning your demands of control.